20 Best Bat Mitzvah Gifts to Honor Her Major Milestone
Top Bat Mitzvah gifts and guess who is featured!
We are thrilled to announce that our merchandise was recently featured on Women's Day Blog , a well-respected source in the industry. You can check out the feature here.
We are incredibly grateful for the opportunity to be showcased on such a fantastic platform. This feature not only helped spread awareness about our brand and products but also reinforced our commitment to wearing fashionable jewelry that speaks to your heart and soul.  
Our goal is to make jewelry that is fashion-forward and stylish.  Pieces that you can wear with the rest of your jewelry all the time.  Mix and match, layer and be comfortable wearing daily.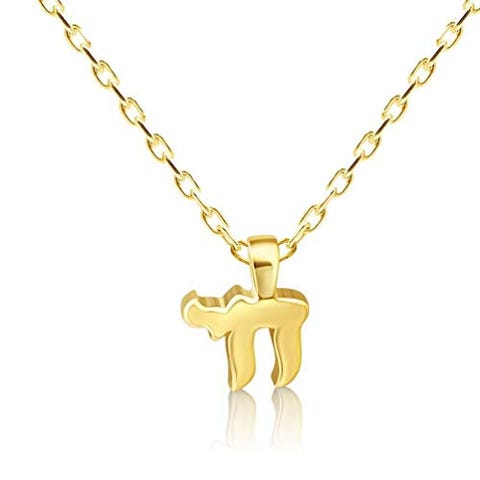 We were particularly thrilled to see our pretty gold necklace that features the Hebrew word for "life," Chai (חי), which is a popular symbol for luck in Jewish culture.  That was one of the highlighted pieces in the feature.
It's always exciting to see our hard work and dedication being recognized by others in the industry.  The little necklace came about simply because my uncle wanted us to create a gigantic Chai for him, so we said we'll do the exact opposite for us!
In addition to the great insights shared in the original feature, they also highlighted our friendship bracelet.  We wanted to share it also with you here.
This is so colorful and fun to wear!  It can be "piled" on your arm, as you've seen all the girls do nowadays.  The charm is sparkling and faith-based so it captures your heart and soul, but is still fashion-forward.
We can't thank the team at Woman's Day enough, especially Alesandra Dubin.  We encourage you to check out the original feature to learn more about our brand and products.
Thank you for your continued support and we look forward to bringing you even more exciting news in the future!
If you'd like to shop the entire collection of Bat Mitzvah gifts from silver pieces to 14k gold and diamond jewelry, please visit AlefBet.com.
---